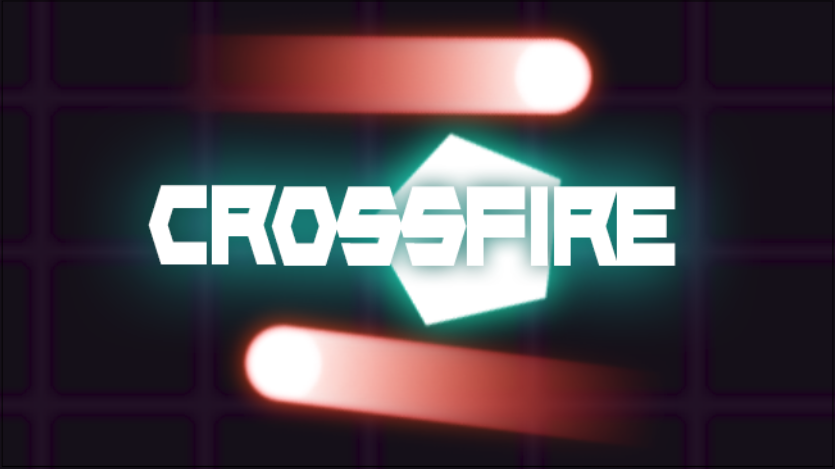 Crossfire
CROSSFIRE
Made for the GMTK Game Jam with the theme: "GENRE, without MECHANIC" where you take away the most fundamental mechanic of that genre.
Crossfire is a Shooter where you can't shoot! Instead, you'll have to run straight into the enemy's crossfire in an attempt to get them to shoot themselves! I know this sounds difficult but don't worry, you can slow down time! Use that to your advantage while in their crossfire.
Your avatar moves towards your cursor. You cannot stop moving.
Hold left mouse button to activate slow-mo. Letting go deactivates it.
Your slow-mo ability only lasts for a short while but recharges when you're not using it, so use it sparingly.
If you decide to fully deplete your slow-mo however, it goes on cooldown mode and you can't use it again until it's fully recharged.
Enemies won't shoot if you're close to them, so don't be afraid to dive straight into a group of them!
Dead enemies drop little glowing orbs. Collect them for points and try to beat your highscore!
Enemies can't kill you by touching you, only their bullets can.
Credits:
Made by: Seetoh Wei Tung (me)
Royalty free synthwave music: Eva - Turtleneck
Sound effects: BXFR & freesound.org
Download
Click download now to get access to the following files: